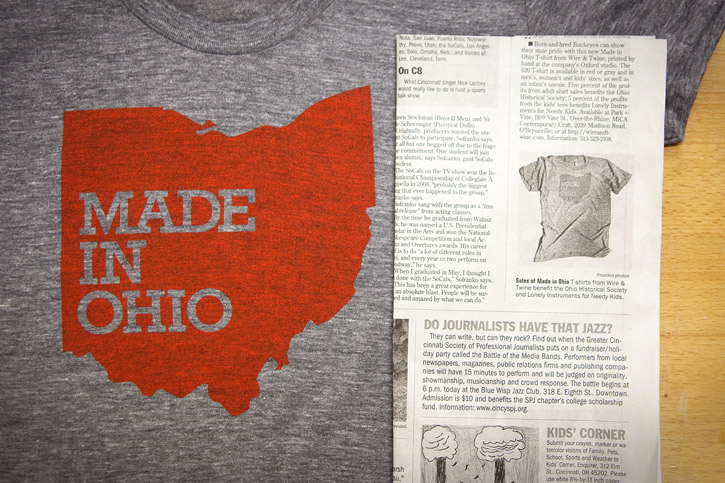 December 15th, 2009
Press: Gifts from the arts
As I was going through feeds up popped an entry on VisuaLingual's weblog about the very thing we were going to mention today! A first thing to file away in our "press" category here.
The Cincinnati Enquirer did a special piece on items you can buy locally that could make fine gifts. We're thrilled they liked the Made in Ohio shirt, and also thrilled to be included with such fine companions. A few other choice pieces:

It's a good time to be making things, and this type of attention from the press helps our local creative community. Exciting stuff and very much an honor.
See the entire lists here at the Enquirer: Gifts from the Arts and Books with Cincinnati Connections