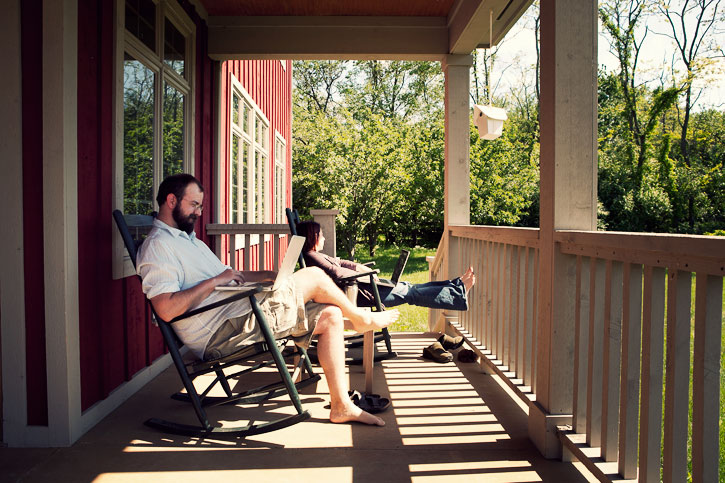 May 5th, 2010
Porch office
Even though the pollen count might still be a little high, it's downright gorgeous outside.
Over lunch we were doing some blue-skying about projects and thought out loud, "Wouldn't it be nice to work on a porch today?"
Now there's a porch across the way from the studio, but we never go over there and use it.
That changed today.