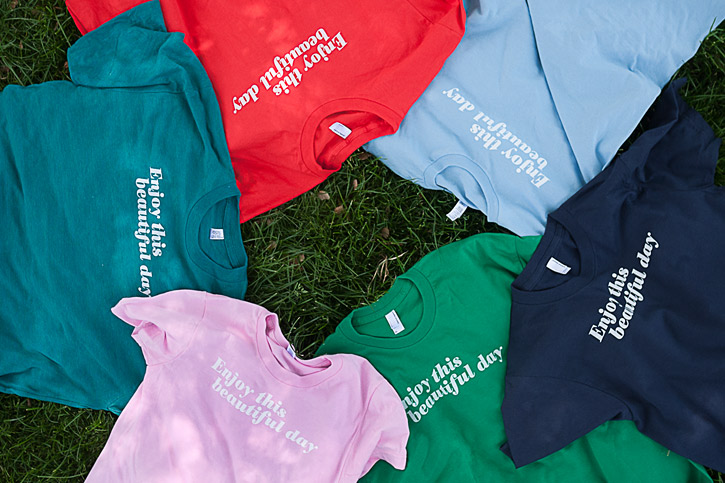 May 20th, 2011
OTR Summer Celebration 2011
Cross your fingers this awesome weather holds up, but rain or shine, we're setting up shop at the 2011 OTR Summer Celebration. This was the event that inspired us to make the Made in Ohio shirt, which we're bringing back down in a simple variation by request (thanks Drew). We're also clearing out the closet of sample shirts and printed up a handful of Enjoy This Beautiful Day in a rainbow of colors. We're going to see how they do and figure out what colors everyone likes.
Aside from all this stuff, if you come down you'll find a whole host of local artists and makers, kids activities, music, food, and beer! Oh, and there's the 5K Run and Walk too. View the line-up of events or catch us tomorrow (Saturday May 21) from 10-4 at the corner of Vine and 12th street (map).
Oh, and if you're looking for a bargain, we're going to have $5.00 bins of misprints.