March 9th, 2012
Poster challenge
Tom and I have been cranking on lots of stuff, but we needed to shake things up. So we decided early this week that we'd carve out a little time on Friday for a "Poster Duel."
Essentially we'd get in this morning and print something by the end of the day. There weren't really any other rules. I kept asking questions because I like parameters and Tom said I was thinking too hard.
By 11am we had files ready for screen production and printed out tests this afternoon.
We feel accomplished and deserving of beer. Good times.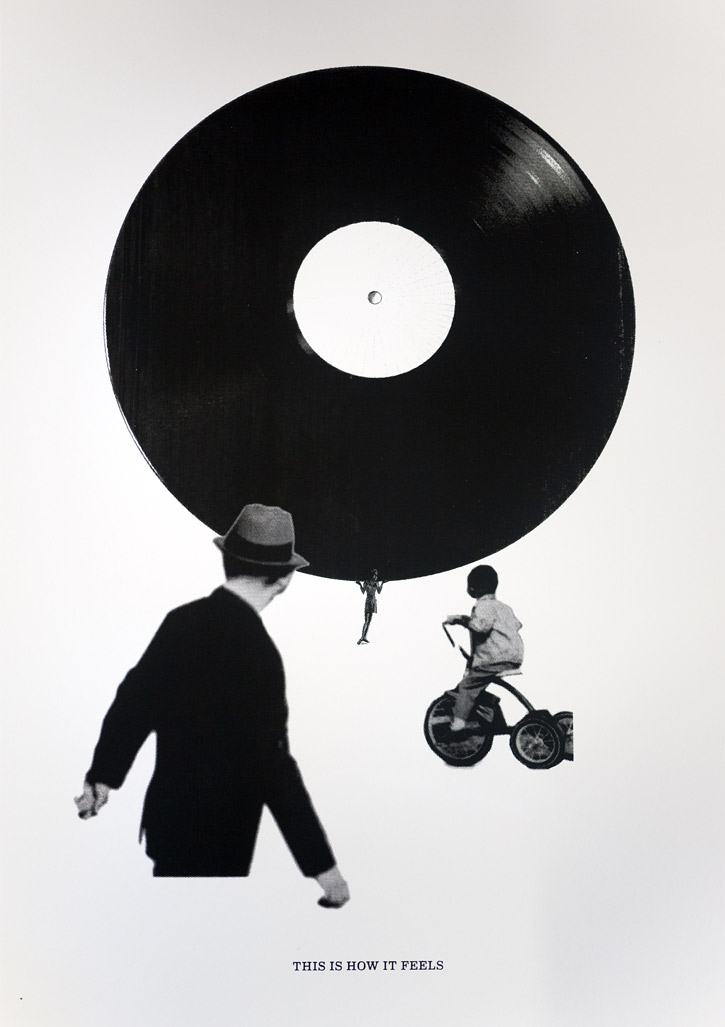 Tom's print – "This Is How It Feels"
(Above) The scene Tom set up and snapped on his phone that he used for the poster.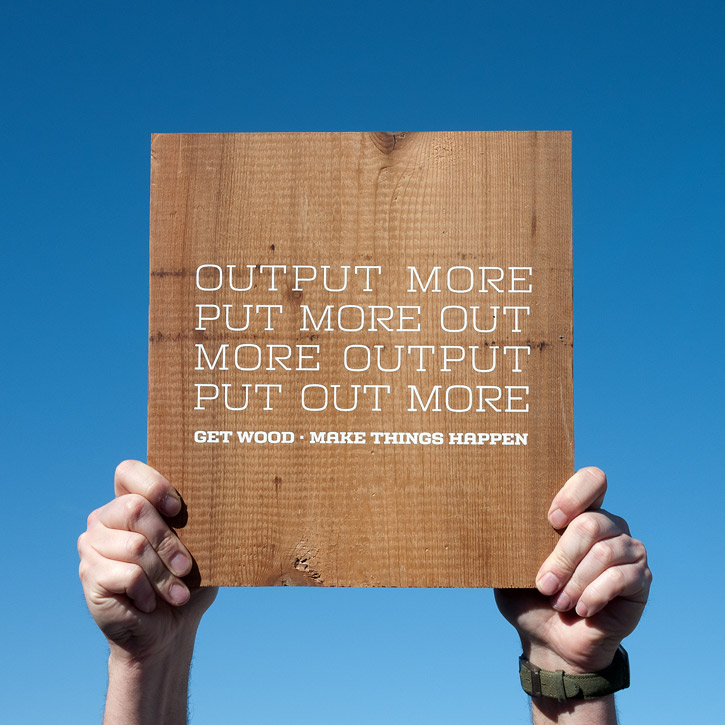 Chris' print –  "Get Wood"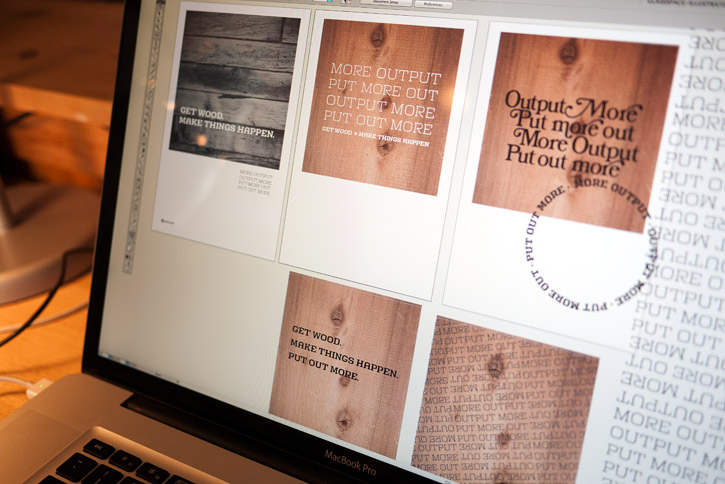 (Above) A little bit of process and concepts not used.